Support for bone regeneration
Bone tissue is endowed with a great potential for regeneration. In fact, it is the only tissue of our body able to repair fractures or local defects with no visible scar. Nevertheless, the defects to be repaired are often too wide, therefore support is necessary. All fillers for bone substitution of OsteoBiol® line (Gen-Os®, mp3®, Putty, Gel 40) act as a scaffold to guide the growth of bone tissue into the defect site. The intimate xenogenic bone structure, similar to the natural one of human bone in terms of matrix and porosity, is not altered during the manufacturing process, providing perfect support for bone regeneration and contributing to restore with newly formed bone the original shape and volume of the defect.
After grafting the filler, the bone defect is stabilized and protected by an OsteoBiol® membrane (Evolution), able to make wound healing easier and to protect the site from eventual attack by bacteria, for example in case of suture breakdown or loss. Moreover, during the regeneration phase, the membrane separates the bone tissue during the regeneration phase from gingival tissues, endowed with higher proliferation rate, which, in the absence of a barrier, would invade the space that will and should be occupied by regenerated bone.

1 - Socket filled with OsteoBiol® mp3
2 - Peri-implant defect grafted with OsteoBiol® Putty
3 - Protection of the graft site with OsteoBiol® Evolution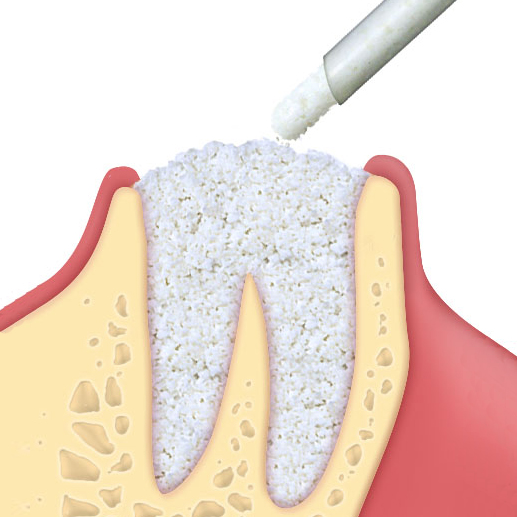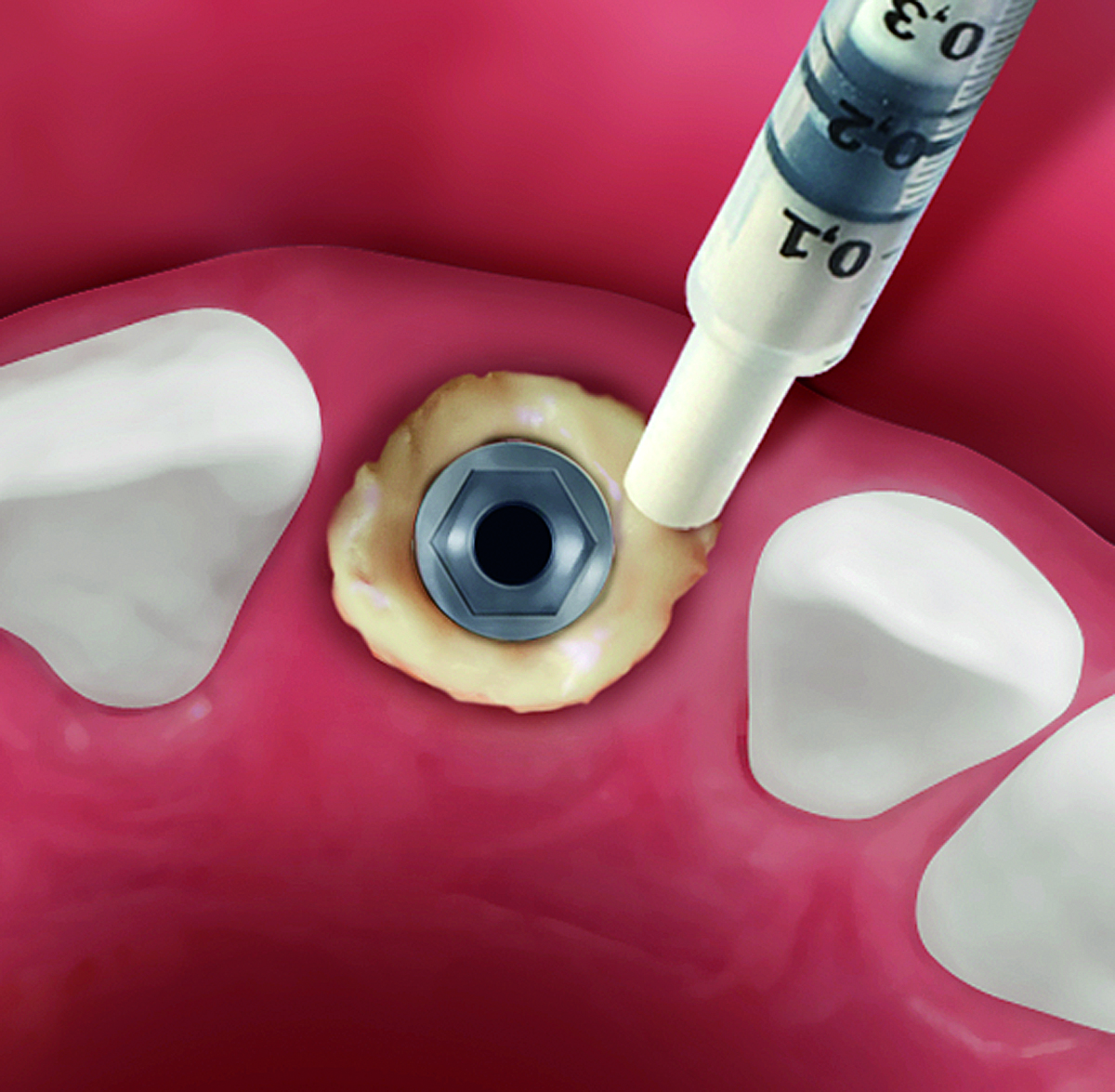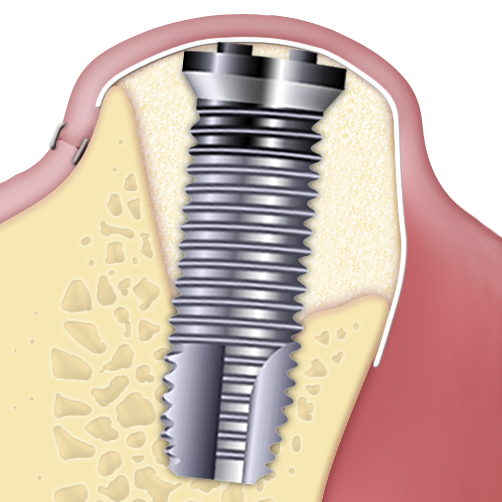 OsteoBiol® line
Both fillers and membranes of the OsteoBiol® line derive from bone and connective tissues of various animal species, treated with a unique and exclusive manufacturing process, able to preserve the collagen matrix present in natural bone tissue, properly modified to prevent any adverse reaction in the human receiving organism. Collagen is a protein present in human body as the main component of skin and all other connective tissues. The preservation of both collagen and mineral structure of natural bone (hydroxyapatite) allows a perfect and safe integration of biomaterials in healing phase tissues and a physiologic progressive metabolic degradation by the organism, leading to its substitution with bone tissue and to the complete rehabilitation of the defect. OsteoBiol® bone fillers: granules made of mineral part and collagen matrix of porcine/equine bone, originated from EU farms, strictly controlled and certified. During manufacturing phase, all proteins except from collagen are removed.
OsteoBiol® membranes: membrane made of dense collagen fibers. Its dense weft provides an optimal and long-lasting protection of the underlying graft. It is completely metabolized within a few months after placement.

1 - Structure of OsteoBiol® Gen-Os® - microscope image
2 - Structure of OsteoBiol® Evolution - microscope image
3 - OsteoBiol® Evolution